FAR 137 Agricultural Operators
Agricultural aviation is extremely specialized. The coverage you need and the policy forms and certificates of insurance you need are specific to your industry. That's why you need an aviation insurance source that knows the details of agricultural aviation and also knows the broader general aviation insurance trends that shape your policies and premiums. That's why Alexander Aviation is the best source for your 137 spraying operation. Give us a call today to find out more.
Request quote
Prefer to talk? call now - (800) 432-8519
Additional Information for Agricultural Applicators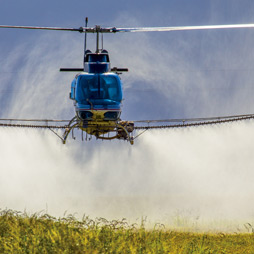 You've seen the articles all over the internet - aviation insurance costs are on the rise. While you can't change market forces like those, you can develop a plan to deal with them. That's where we come in. We'll help you plan your purchase, training and operations to minimize the impact and maximize your flexibility.
Different states have different certificate requirements. There are also operational differences between crop spraying versus pasture, forestry or picloram application. Each underwriter includes or excludes those operations and there is no set standard for what's included. That's why we go over exactly the kind of work you're doing to make sure you have the all the coverage you indented.
Remember, anyone can make big promises. Alexander Aviation delivers. Reach out today by phone or by completing the form below to find out why certificated aerial applicators put their trust in us.