Aircraft Renters and Flight Instructors
As a student pilot or a flight instructor, you often find yourself flying aircraft you don't own. The owner may buy insurance, but does it cover you? Is there a chance that you could be held responsible for damage to the aircraft or injury to a passenger? As with everything else in aviation, you can choose to be safe. Protect yourself and your future with non-owned aircraft insurance. Whether you're flying singles, twins or even helicopters, we have a renter's insurance option for you. Best of all, you can click "Request Quote" to get your quote immediately and get covered right away.
Request quote
Prefer to talk? call now - (800) 432-8519
Additional Information for Aircraft Renters and Flight Instructors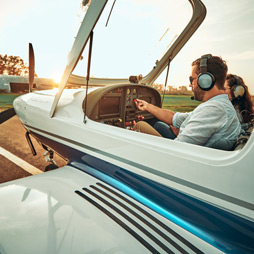 You've probably heard the old saying, "The flight school buys insurance for them, not for you." In many ways, that's still true. The renter's agreement or employment agreement you signed with the flight school may make you responsible for certain kinds of aircraft damage or bodily injury. Non-owned aircraft insurance is how you keep one bad day from becoming a very bad year, or longer.
There are plenty of options and complete packages start at under $150/year. There's really no reason not to make the safe choice and protect yourself. Click "Request Quote" to get started or give us a call to discuss your options.