PERSONAL AIRCRAFT
You did it! You put in the hours and the countless trips around the pattern, you passed the written and your medical and, finally, you took the big check ride. Whether that was 40 minutes ago or 40 years ago, your first aircraft or your dream plane, Alexander Aviation is here to give you the guidance to make the right choices, so you can combine the aircraft you want with the insurance that you need at a price you can manage. Get in touch today and we'll have you cleared for take off in record time.
Request quote
PREFER TO TALK? CALL NOW - (800) 432-8519
ADDITIONAL PERSONAL AIRCRAFT INFORMATION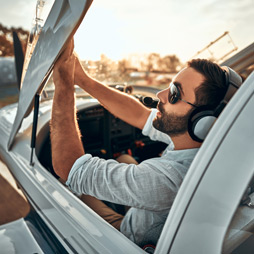 You've seen the articles all over the internet - aviation insurance costs are on the rise. While you can't change market forces like those, you can develop a plan to deal with them. That's where we come in. We'll help you plan your purchase, training and operations to minimize the impact and maximize your flexibility.
Warbirds? Experimentals? No problem. We have the markets and the understanding to keep these lovingly-maintained wonders in the air for decades to come. We understand that personal aviation is often a passion project, and we'll do our best to make sure you have the insurance you need to recover from any mishap.
Remember, anyone can make big promises. Alexander Aviation delivers. Reach out today by phone or by completing the form below to find out why pilots like you put their trust in us.