FAR 61 and FAR 141 Flight Training
Zero to Hero! That's what they call it because that's what you do. You take men and women with little or no aviation experience and turn them into safe, competent pilots. You've signed off dozens or even hundreds of logbooks, ridden around the pattern countless times and looked on proudly when your student finally makes his or her first solo. You need insurance policies that address your needs in ways that also fit your budget. When it comes to flight training, Alexander Aviation gets it and we have a program just for you. Get in touch today and let us prove it.
Request quote
Prefer to talk? call now - (800) 432-8519
Additional Flight Training information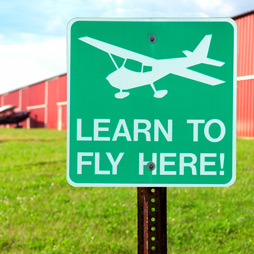 You've seen the articles all over the internet - aviation insurance costs are on the rise. While you can't change market forces like those, you can develop a plan to deal with them. That's where we come in. We'll help you plan your purchase, training and operations to minimize the impact and maximize your flexibility.
The risk associated with dual instruction is very different from the risk associated with open aircraft rental to the general public. That's why we review your usage patterns so we can make real, money-saving recommendations to help you meet your margins, satisfy your leaseback owners and keep your FBO partners happy. We can also offer things our competitors haven't even thought of, like short-term health insurance for international students.
Remember, anyone can make big promises. Alexander Aviation delivers. Reach out today by phone or by completing the form below to find out why business owners and airport managers put their trust in us.