Aircraft Maintenance and MRO's
Keeping the aviation fleet airworthy is serious business. Whether you're restoring classic airframes, doing stage checks on business jets or you're on call for an airline, people are counting on your expertise and attention to detail. You can be sure Alexander Aviation will apply that same dedication to your insurance and liability exposure to make sure you and your customers are protected. Get in touch today and we'll show you what we can do.
Request quote
Prefer to talk? call now - (800) 432-8519
Additional Aircraft Maintenance and MRO's information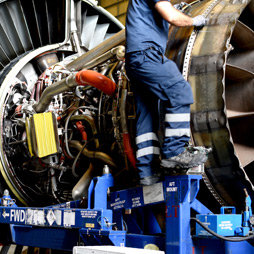 You've seen the articles all over the internet - aviation insurance costs are on the rise. While you can't change market forces like those, you can develop a plan to deal with them. That's where we come in. We'll help you plan your purchase, training and operations to minimize the impact and maximize your flexibility.
We can support the insurance requirements for your local airport authority, FBO or landlord. If you're a factory-authorized service center with special requirements, that's no problem either. We can also help you tailor your maintenance agreements, leases and other contracts to limit your liability exposure without bothering your customers unnecessarily. When you need an insurance agency that goes beyond just getting a quote, we are the ones to call.
Remember, anyone can make big promises. Alexander Aviation delivers. Reach out today by phone or by completing the form below to find out why business owners like you put their trust in us.